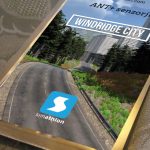 We offer packages to be sold as a wholesale in your shop (B2B & Branding)! All resellers will be awarded with a free banners.
We invite local tourist communities to offer their attractive environment to be explored digitally.
We are looking for a cooperation with partners, sponsors, marketing agencies, schools, influencers, opinion leaders …
For any additional information or to order, write to us at [email protected] or call the mobile number +386 41 541 004 (Janez).
You can also contact us through our contact form.