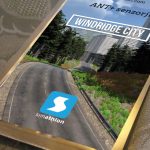 We offer packages to be sold as a wholesale in your shop! All resellers will be awarded with a free banners.
We invite local tourist communities to offer their attractive environment to be explored digitally.
We are looking for a cooperation with partners, sponsors, marketing agencies, schools, influencers, opinion leaders …
Please contact us.
Current authorized reseller list: